About Us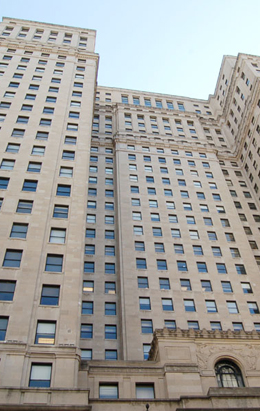 In 2009, after being associated for many years with and in leadership positions for some of the major real estate brokerage companies located in Philadelphia, Gregory J. West SIOR formed his own commercial real estate advisory and consulting firm named West Corporate Partners LLC. Based in Philadelphia located at 123 South Broad Street, but representing clients locally as well as on a national basis, West Corporate Partners works exclusively with organizations, corporations, and institutions requiring professional assistance in developing and implementing a strategic plan (based on the unique goals and objectives of each client's needs) that will form the basis of each assignment that will be tailored specifically to bring about the desired results.
Our mission is to help educate, advocate and provide leverage in a professional manner for all our clients by offering them our experience, judgment, and business savvy. By using our talents and understanding, we provide leverage and help negotiate on our clients' behalf to create better outcomes for them in all business dealings. Information is power and our expertise is knowing what to do with the information and when to use it!
Greg is licensed in Pennsylvania, New Jersey and Delaware and has many alliances with other real estate firms across the country as well as and his involvement and membership in the Society of Industrial and Offices Realtors (SIOR) a national organization, that he associates with when doing national representation assignments for his clients.